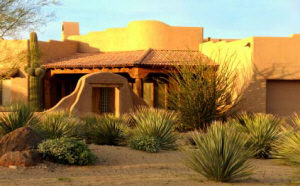 Your home is your refuge, your escape from all the hustles and bustles of your life. It's the place where you come back at the end of the day to relax and just laze around.
As a reason, it isn't quite unexpected that you just want to make your home more comfy, more welcoming and more appealing.
With the right furniture and lights, you can have the right mood to relax at home.
That is why Southwest lamps are becoming and more and more popular as an addition to houses nowadays.
The Southwestern region is on the west of the Mississippi River and has varied ethnic origins, with prevalent Hispanic American & European American. New Mexico, Texas, Arizona and California are some of its included states.
However, their art and their furniture pieces have a distinct appearance – antique-looking with flair of Mexican style. These Southwestern styles are rather rustic and they give you the feeling of being comfy.
They include pieces of Native American art, hand-woven rugs, cowboy art and other leather rustic-looking pieces.
There are a lot of Southwest lamps available in the market today. Southwest style floor lamps, table lamps, wall sconces or ceiling lights can be found not only in the Southwest, but all throughout the country, both in stores and through online stores.
These pieces will definitely perk up your interiors, like that feeling of walking into a log cabin in the middle of the woods.
Here are some tips on how you can achieve a Southwestern feel and look at home.
If you do not have wood panels at home, you can try to put curtains in the shades of brown, corals and other earth colors. This will give off a rustic ambiance at home without having to modify your walls.
Lay the lights low. Setting the lights dimmed will provide a more comfy ambience, enough to lull you to sleep as you look at those leather and rustic details around your home.
Don't be afraid to experiment. If you have a lot of pieces and furniture, don't be scared to mix and match them. Put that chair there and that quilt here. You'll never know unless you try it.
Put cactus and other southwestern plants. Together with some cactus flowers, greens, reds and pinks will blend with your home.
Put up rugs and potteries. Those brightly colored rugs with Mexican or Native American patters will provide a great contrast with the earth colors around you.
Surely, you can incorporate Southwest lamps in any room in your home. A nice table lamp on your bedside would be the perfect accent, likewise a floor lamp in your living room beside that cactus plant.
Throw some quilts on your leather sofa, and put up rustic wall decors with nature's flair. Even some pottery pieces in your bathroom, with soft wall sconces can make it more like a bathroom from a summer home.
Experiment, mix and match. Always know what you like, and let Southwest lamps light your way to a beautiful and comfortable home.
Great Southwest Style, Great Southwest Lamps